<![if !vml]>
<![endif]> The Valley Forge Bridge Club
We are an ACBL-sanctioned bridge club, located in King of Prussia, Pennsylvania, serving the northern and western suburbs of Philadelphia.  Owners Dave LeGrow and Rob Maier welcome new and seasoned bridge players in the Greater Philadelphia area to the Valley Forge Bridge Club, located in King of Prussia.
Home page last updated:  24 October 2016
HEADLINES (Click any item for more details, if available):
Coming This Week! – Special Event
Our District will be hosting the Spring 2018 North American Bridge Championships (Nationals) from March 8-18, 2018.  To promote this, we are permitted to conduct special NABC Promotional Games from October 24-28;  these games pay extra points, and funds raised from these games are used to defray costs of hospitality, subsidized parking, and registration gifts for the Nationals.
UPCOMING CLASSES STILL FORMING…
Pre-requisite: Basic Bidding (5 Card Majors)
Tuesdays 10am-12pm, Oct 25; Nov 1, 15, 22, 29; Dec 6
"Continuing Advanced Beginners"
Pre-requisites: Basic Bidding (5 Card Majors), Stayman, Transfers,
Wednesdays 10am-12pm: Nov 2, 9, 16, 30; Dec 7, 14
Manheim (Lancaster) Regional – October 31-November 6
District 4 will be hosting the annual Lancaster Regional, starting on Monday, October 31.  We will be closed on Thursday, Friday, and Saturday of that week, and we urge all of our players to try to attend at least some portion of that tournament.  The tournament is at a new location, which will hopefully restore some of the allure that this event formerly held.
SWISS TEAM GAME – NOVEMBER 9!
We will conduct a single-session Swiss team game on Wednesday afternoon, November 9, at 12 Noon.  Assemble the best three players you know, and come on out to play…
Silver Point Week – November 14-18
All of our games from Monday, November 14, through Friday, November 18, will award Silver Points; Unit 141 is conducting a STaC (Sectional Tournament at Clubs) during that week. 
215 West Church Road, Suite 100
King of Prussia PA 19406 (Click for Map)
Club (Phone):  (267)-820-VFBC [8322]
Click here to begin receiving regular e-mail updates from the Club
Open Pair Games on Monday mornings, Tuesday, Wednesday, Thursday afternoons, and Friday mornings.
Open Pair Games on Wednesday evenings.
Newcomer Games on Saturday mornings.
<![if !vml]>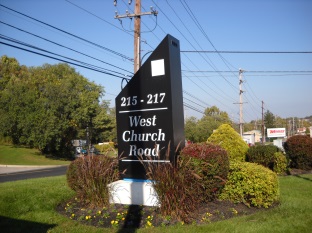 <![endif]><![if !vml]>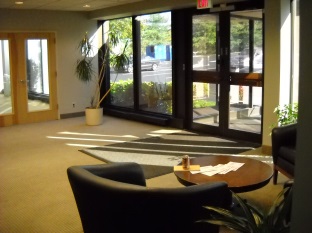 <![endif]><![if !vml]>
<![endif]><![if !vml]>
<![endif]><![if !vml]>
<![endif]><![if !vml]>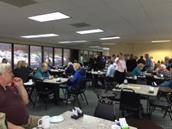 <![endif]>
♣  ♦  ♥  ♠  ♣  ♦  ♥  ♠  ♣  ♦  ♥  ♠  ♣  ♦  ♥  ♠  ♣  ♦  ♥  ♠
AFFILIATED LINKS...
<![if !vml]>
<![endif]>                                ACBL (American Contract Bridge League)
Philadelphia Contract Bridge Association (Unit 141)